About Dale Glading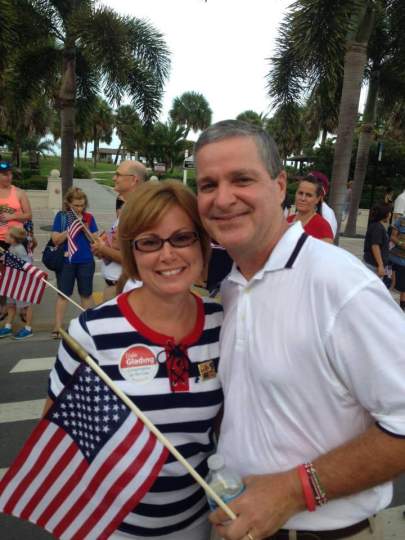 DALE GLADING IS FAITH-DRIVEN. As an ordained minister, Dale is motivated not only to share his faith, but also to minister to those in need. That is why he has spent the past 37 years caring for seniors, reaching out to prisoners, and working with at-risk youth in our community. Dale's personal faith has also led him to spearhead racial reconciliation efforts throughout Indian River County and beyond.
DALE GLADING IS FAMILY-ORIENTED. Dale and Deanna have been married for 35 years... and counting, and God has blessed them with three adult children and four precious grandchildren. Nothing is more important to Dale than providing a better life and a better world for his family - and yours.
DALE GLADING IS A FREEDOM-FIGHTER. Whether it is passionately defending the lives of unborn children as past president of the Indian River County Republicans for Life, turning political correctness on its ear, or standing up for religious liberty, Dale is a fighter who doesn't know the meaning of the word "quit". And he won't stop fighting until the battle is won.
Dale's background includes...
Serving for 11 years as a retirement community executive, providing hands-on care to seniors and learning first-hand about the issues that concern them most
Founding two highly successful non-profit organizations that have employed dozens of people in seven different states
Ministering to an estimated half-million inmates in more than 400 correctional facilities across North America and Africa, including 45 different prisons here in Florida where Dale has been ministering since 1992
Working with at-risk youth from Gifford, Wabasso, Oslo, Vero Highlands and Ft. Pierce, providing free recreation programs and positive male role models
Leading racial reconciliation efforts throughout the Treasure Coast including hosting annual conferences and other community events that have opened new lines of communication and fostered racial harmony in our community